4G LTE Network Backhaul Solution
The construction of 4G mobile networks is being carried out on a large scale worldwide, and people are increasingly relying on mobile phones for online activities such as shopping, dining, and transportation. This puts higher demands on seamless coverage and rapid deployment of 4G networks. When it comes to full coverage, two aspects need to be considered: coverage in blind spots and coverage at the edges. Both aspects face challenges in terms of difficult equipment installation in remote areas and complex power supply environments. To address these issues, BDCOM has introduced an integrated solution based on 4G LTE network backhaul based on Gigabit downlink and 10-Gigabit upslink transmission.
4G LTE Network Construction Requirements:
Multiple-ring network structure for aggregation layer
Single-ring network structure for access layer
Access layer devices must support a wide temperature range of -40℃ to 85℃
Access layer devices must support zero-touch configuration services
All node devices must support the PTP (precise timing protocol) 1588v2
All node devices must support SyncE Ethernet clock synchronization protocol
All node devices must support power failure alarm
IPv6 management for the entire network
Provides NMS (network management software) with NBI interface

BDCOM Solution: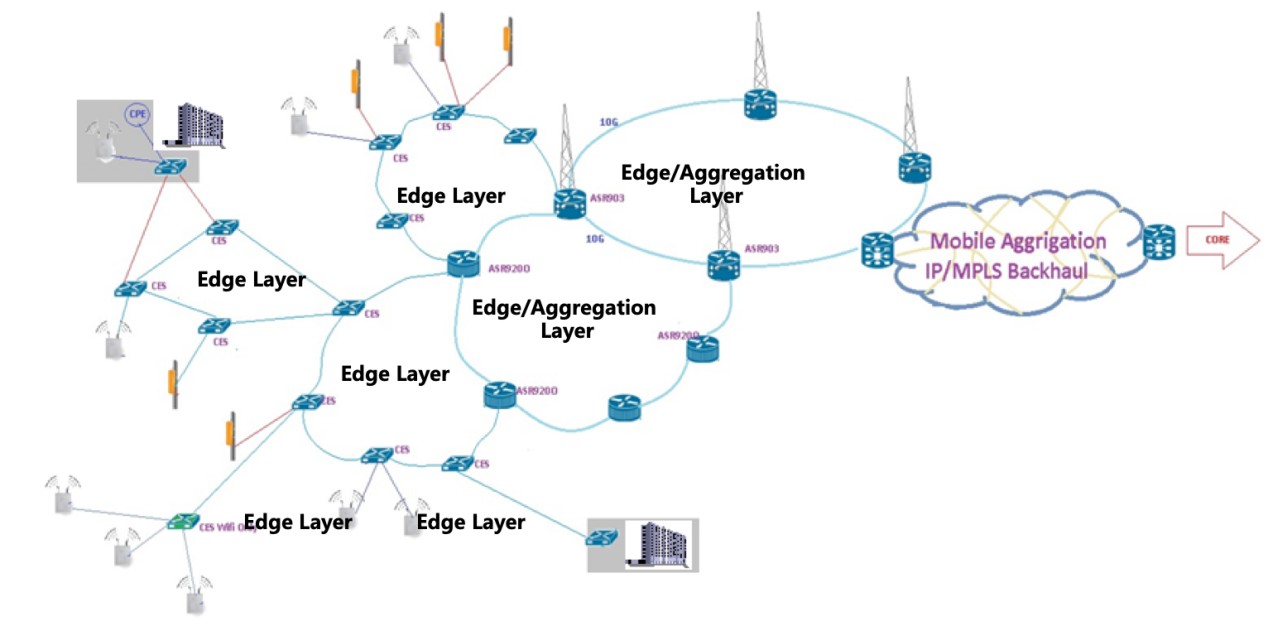 BDCOM utilizes the S2900 as the aggregation switch, which forms a multi-ring network with multiple instances of aggregation layer networks through 10-Gigabit uplink ports. This design achieves redundancy in the aggregation layer, ensuring stable operation of the network backbone.
BDCOM employs the IES2000 series of industrial telecom-specific switches for the access layer, with the Gigabit SFP ports for uplink connections to the aggregation switches, forming a ring network to ensure redundancy. The Gigabit PoE ports provide power supply to the 4G micro base stations and facilitate data transmission. The zero-touch configuration service of the IES2000 perfectly meets the demand for saving manpower during installation. Operators only need to connect the corresponding cables and power on the IES2000, and the switch will automatically download the required configuration and work normally without additional configuration.
BDCOM's network management software (NMS) supports comprehensive management of BDCOM devices and is also compatible with devices from major manufacturers, using the standard SNMP protocol. Through the development of northbound interfaces, BDCOM NMS can be fully integrated with the operator's OSS system, enabling unified management of the entire network.