Safe City
Overview
Safe City project is a large-scale and comprehensive management system that not only meets the needs of public security management, urban management, traffic management, and emergency command but also addresses the requirements of image surveillance for disaster and accident warnings, safety production monitoring, and integration with alarm systems, access control systems, and broadcasting systems.
Public safety faces various challenges, such as frequent security incidents, high crime rates, low case-solving rates, and inefficient command and dispatch during emergencies. City security management requires a panoramic visualization protection system that enables proactive prevention, rapid response, efficient visualization-based dispatch, and precise and effective countermeasures in order to establish a highly intelligent and efficient city safety network.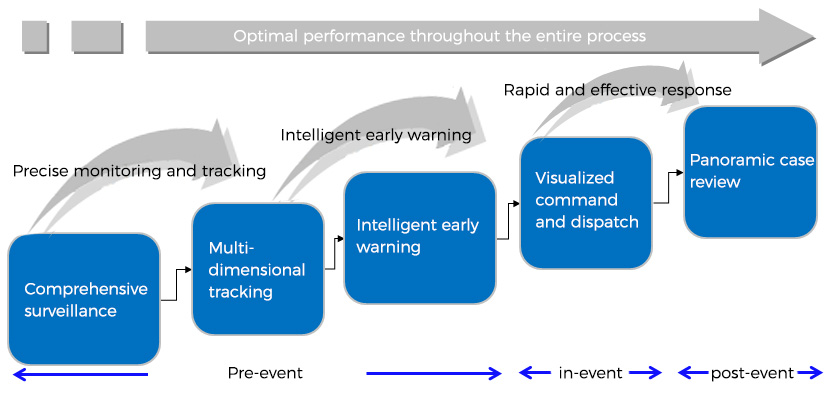 Solution
BDCOM conducts in-depth analysis of the requirements for "Safe City" projects and proposes a video surveillance solution based on PON (Passive Optical Network) technology. With its high security and efficiency, this solution enables the establishment of a high-performance surveillance network. It enables precise monitoring and tracking, intelligent early warning, and accurate and rapid location targeting for effective crime prevention and response.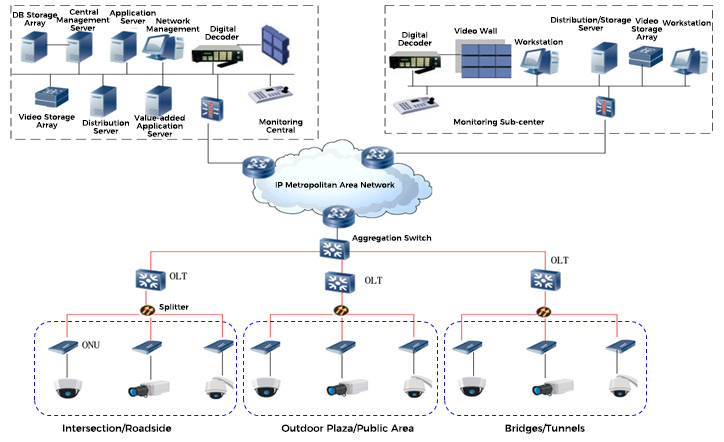 Solution Features
● High-definition real-time monitoring
Based on PON technology and high-speed bandwidth, it enables full HD video for real-time and clear monitoring.
● Security protection:
PON system data transmission is encrypted to ensure data security.
● Easy deployment
Full fiber access network simplifies engineering deployment.